Dr. Richmond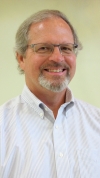 Dr. Richmond, a native Kentuckian, graduated as valedictorian from the Kentucky Military Institute and went on to receive his undergraduate degree from Vanderbilt University with honors. After completing his medical education at the University of Louisville and an ophthalmology residency at the University of South Florida, Dr. Richmond served as Chief of Ophthalmology at MacDill Air Force Base in Tampa for 3 years, caring for both veterans and active duty personnel and their families. Dr. Richmond then founded the East Ridge Eye Center in October of 1983. Since that time, Dr. Richmond has remained at the forefront of cataract surgery, utilizing the newest available small incision technologies with meticulous personalized care. In addition to cataract surgery, Dr. Richmond manages and treats a wide spectrum of ocular disorders, including dry eyes, glaucoma, macular degeneration, and diabetic eye care. His hobbies include hiking, swimming and reading. Dr. Richmond is a Fellow of the American Academy of Ophthalmology and is board-certified by the American Board of Ophthalmology.
---
Dr. Dozier

Dr. Dozier grew up in Tallahassee, Florida before studying zoology at the University of Florida in Gainesville. He then moved north to attend Duke University for medical school, where he met his wife Tracy. After medical school, Dr. Dozier completed an internal medicine internship at the University of Tennessee-Baptist in Nashville. He then completed his residency in ophthalmology at Vanderbilt University in Nashville, before relocating to Chattanooga. Dr. Dozier practices comprehensive ophthalmology, performing modern small-incision cataract surgery as well as treating glaucoma, diabetes, macular degeneration, and eyelid problems. In his spare time, he enjoys hiking, camping, and mountain biking with his family. Dr. Dozier is a member of the American Academy of Ophthalmology and is board-certified by the American Board of Ophthalmology.
---
Matt Smith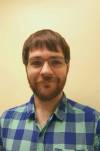 Matt Smith became a licensed dispensing optician in the state of Tennessee in 2012, after training in our office for 4 years. During this time, he also attended UTC, earning a bachelor's degree in Political Science. Other certifications also include ABO (American Board of Opticianry)  and NCLE (National Contact Lens Examiners).
Matt enjoys offering a wide range of modern, trendy, and classic frames in the optical shop. The most up-to-date lens technology is always available. Matt works closely with the lab to ensure this is possible.
While not working in the office, Matt enjoys spending time with his 2 children and operating MIWs Photography with his wife. He enjoyed photography as a hobby through high school and college, and then decided to take his hobby to the next level in 2010 by starting this business endeavor.